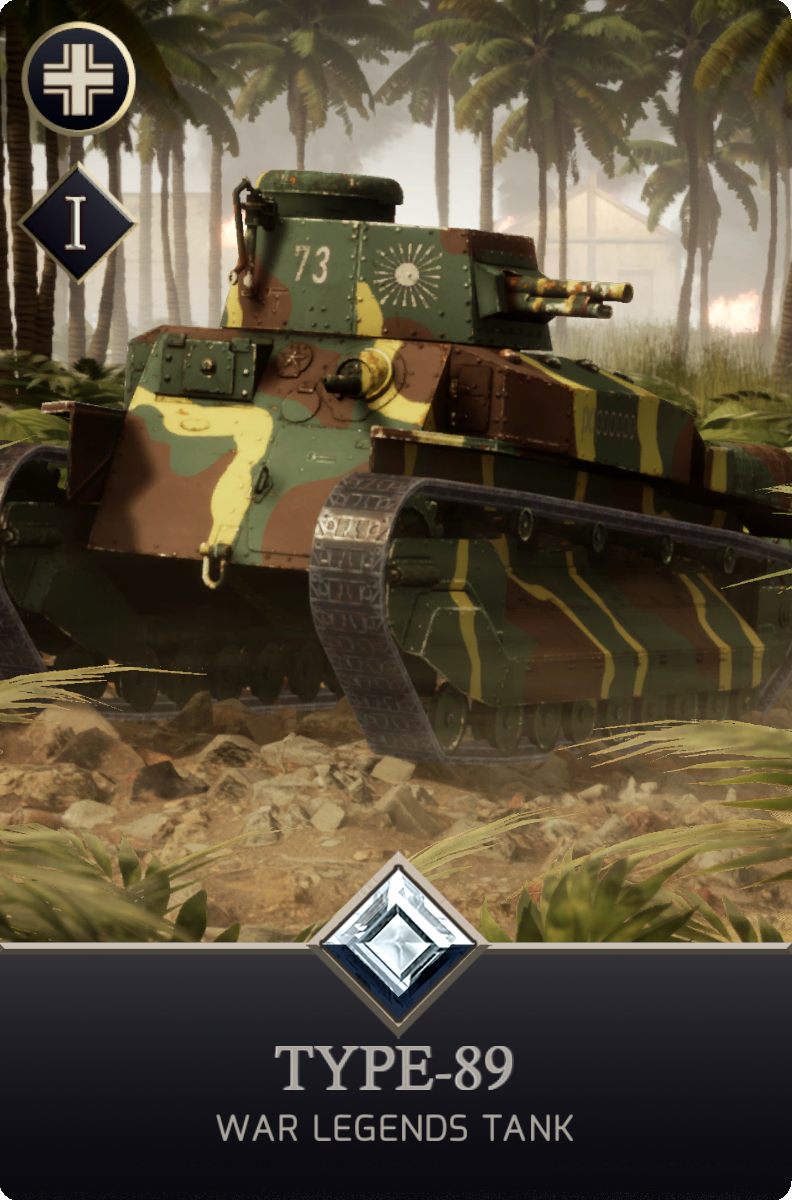 Tank Background
After a request for a medium tank, the Osaka Army Arsenal bought a British Vickers Medium Mark C, a British medium design in early stages. They had already produced, in 1925 , a light tank prototype which was rejected because of its low speed and armor, in addition it was too heavy for a light tank ( nearly 12 tons ).
Since it was based on the Vickers C design, it adopted a lot of features such as the multiple bogie suspension (two four-wheeled bogies) and a ninth independent forward wheel.
The tracks were supported by five return rollers. The drivetrain was protected by a set of large armored side skirts, the driver sat on the left and a machine-gun was placed on the right.
The armor made of steel plates from JSW ( Nihon Seikosho Company ) was thin
( 6-17mm/0.24-0.67 in ). The turret had a conical design, It housed a type 90 gun with 100 rounds ( 57mm ). Was a medium-velocity shot barrel ( 33in/0.8 m long ) gun.
The armament was completed by a hull machine-gun type 91 6.5mm and a second one at the rear of the turret. Both were protected by mantlets.
By 1931 in China, the first Type 89 were introduced, the I-gos were bigger and better than the IJA mix imported models and any other Japanese tanks in service and quickly established their value when they fought in the First Battle of Shanghai in 1932 until World War 2.
They suited well as infantry support tanks until 1937, however, the Chinese climate show I-Go was not suited for the kind of operations it required. By 1935 the Nationalist Chinese introduced new anti-tanks from the western and the lack of armor on the tanks was significant, they were largely obsolescent as the events prove.
The first serious opposition for the Type 89 was on the Nomonhan plateau
( Mongolian-Manchurian-USSR border ) , there were serious concerns about their protection as they were easily penetrated by AP shells, T-26 and BT tank models.
By december of 1941, Type 89 was obsolete but still active on China as they helped on the invasion on Philippines, The Battle of Malaya and Burma campaign, 3 years later they were used for local defensive support.
The last offensive employing was in 1944 opposing US forces where the I-Go was no match for them, taking big losses.