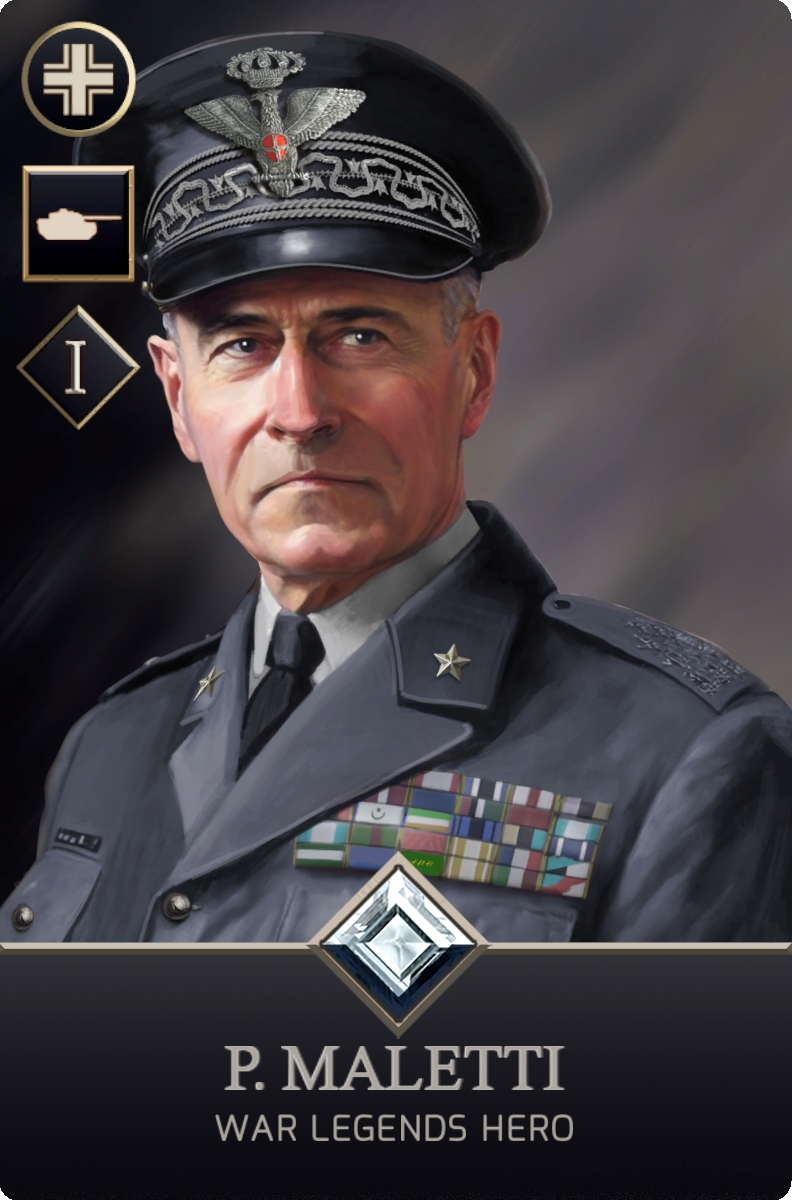 Hero Background
Pietro Maletti was born in Castiglione delle Stiviere, Lombardy, located in the Kingdom of Italy on 24 May 1880.
In 1898 he volunteered for the army and later was admitted to the Military Academy of Modena. In 1909 he was promoted to lieutenant and in 1914 to captain.
Maletti took part in World War I, but in August 1917 he was sent to Libya. He remained in Italian North Africa until 1934 to quell Libyan resistance in the region. In 1926, he was promoted to lieutenant colonel and in 1931, after his participation in the Kufra campaign, he was promoted to colonel.
In January 1935, Maletti was transferred to Italian Somalia to invade Ethiopia. He fought on the "southern front" under the command of General Rodolfo Graziani. Maletti was promoted to brigadier general for his achievements in battle.
Before the battle of Genale Doria in which the Italians were victorious against the Ethiopian forces, Maletti commanded a flying column that was sent to attack a group of retreating Ethiopians. Their persecution ended when the Ethiopians received reinforcements and turned on Maletti. Both sides claimed victory after a series of confused battles.
After the defeat of Ethiopia, Maletti remained in Italian East Africa until April 1937 where he commanded a group of Italian and Libyan troops who, in May 1937, massacred between 1,500 and 2,100 people at the Debre Libanos monastery on the orders of General Graziani because of a recent attempt on the general's life. In June 1938, Maletti was promoted to the rank of major general.
During World War II he took command of a motorized infantry and tank grouping he called by his own name "Gruppo Maletti", which attacked and successfully occupied several fortified positions near Sidi Barrani in British Egypt.
Due to the lack of armament supplies and the British armament advantage with their new tank model (the Matilda II), the forces of the ''Gruppo Maletti'' were overcome without much difficulty.
On 9 December 1940, Maletti was killed in action at the fortified camp of Nibeiwa when British forces counter-attacked during the early stages of Operation Compass. He was posthumously awarded the Italian Gold Medal for Military Courage.