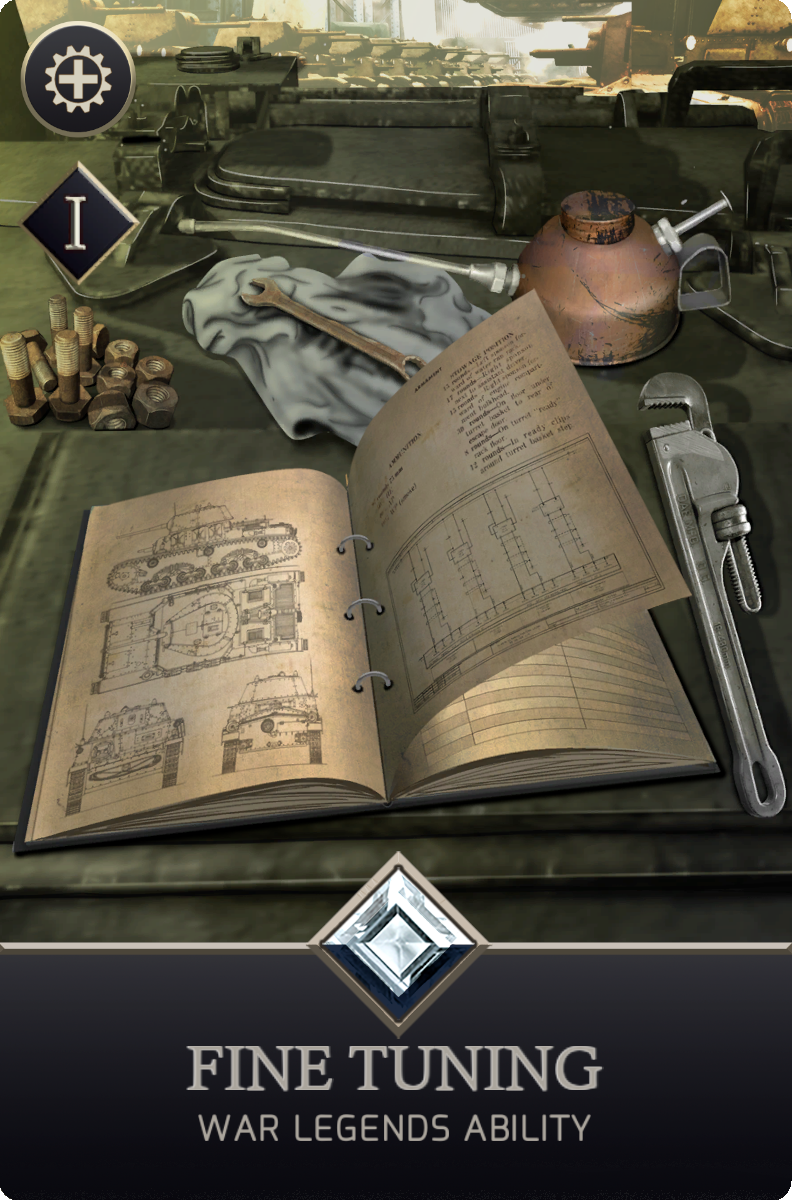 Ability Background
German troops learned about tank maintenance and upgrades through the "Panther-Fibel" or Panther "maintenance manual" for their troops and mechanics. These were designed with drawings and cartoons for greater comprehension and didactics.
Maintenance units were integrated into the battalions as repair sections. Maintenance companies were also taken into account in the division.
All army structures had a repair, maintenance and support section. There were three types of support: in the rest area, on the marches and during combat.
Support during marches consisted of repair units going with the tank units and performing repairs of less than 4 hours. If the damage caused was great enough, the tank was handed over to the recovery unit for towing.
In combat the repair units were in the rear looking for the damaged tanks. If these could not be repaired at the time, they were towed and their position reported to the company recovery platoon.