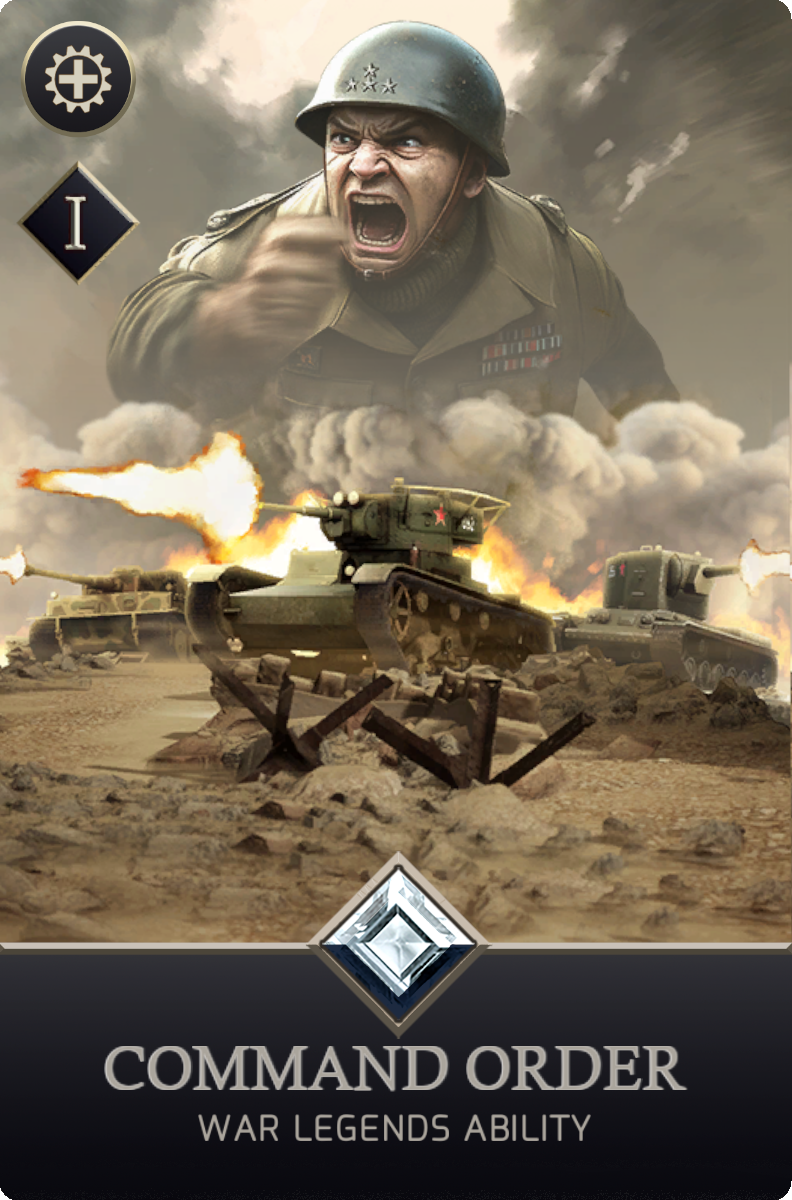 Ability Background
On July 28, 1942, Iosif Stalin as People's Defense Commissar issued Order 227. It was known above all by the phrase "Not a step back!
This order empowered commanders to shoot those who retreated without prior authorization of the high command.
Each front of the Soviet army formed between 1 and 3 battalions of criminally convicted people. These battalions were assigned to the most dangerous areas of the front.
The order also obliged each army to have blocking detachments so that the frontline troops would not set out on undeclared retreats and in case of doing so would shoot "cowards".
Three months after the order was entered, it was rescinded. It was initially intended to boost the morale of the soldiers but ended up not being sufficiently complied with. Some commanders also saw the use of blocking detachments as a waste of resources.