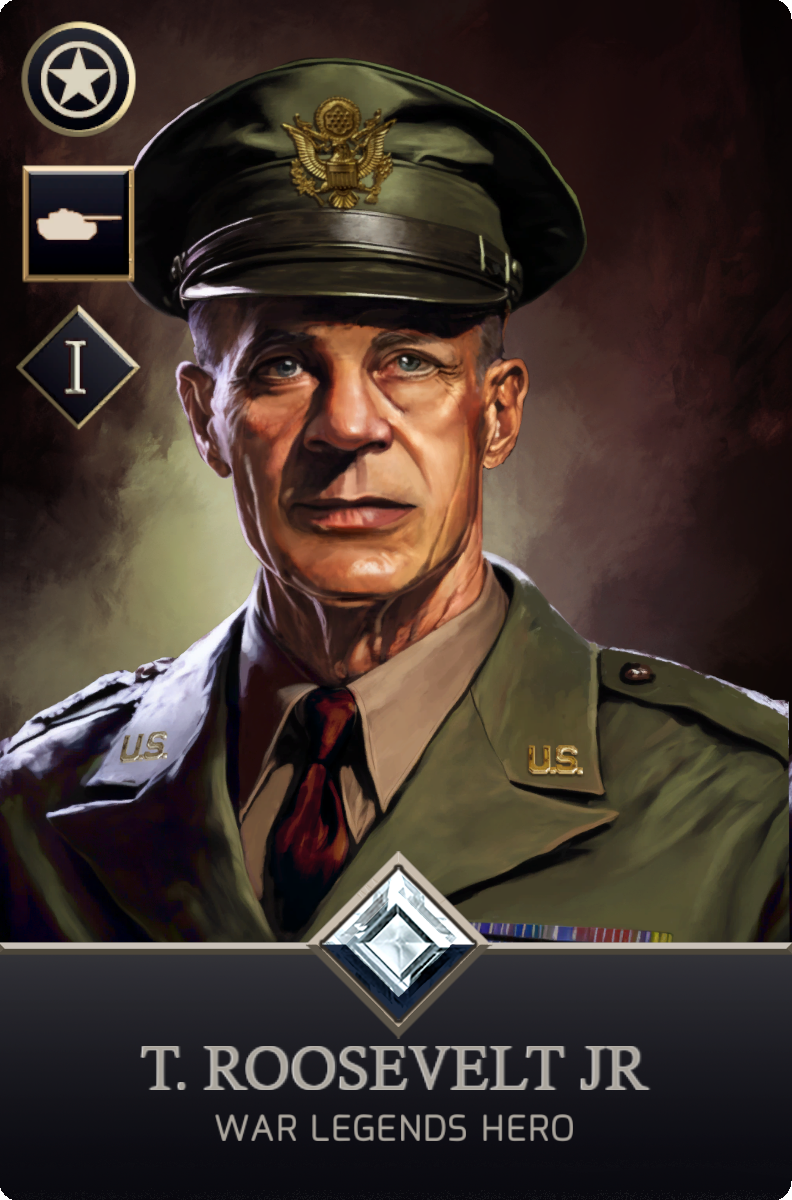 Hero Background
Brigadier General Theodore Roosevelt III (September 13, 1887 – July 12, 1944), known as Theodore Roosevelt Jr.
He was an American military, business, and government leader.
He was the eldest son of President Theodore Roosevelt and First Lady Edith Roosevelt.
Roosevelt is known for his service in World War II, including leading troops on Utah Beach during the Normandy landings, for which he received the Medal of Honor.
Roosevelt was educated at private academies and at Harvard University; after graduating from college in 1909, he began a successful career in business and investment banking.
Having gained experience in the military prior to World War I while attending a citizen's military boot camp, at the start of the war he received a reserve commission as a major.
He served primarily with the 1st Division, taking part in several engagements, including the Battle of Cantigny, and commanded the 1st Battalion, 26th Infantry as a lieutenant colonel.
After the war, Roosevelt was instrumental in the formation of the American Legion.